Regular price
Sale price
$11.00 USD
Unit price
per
Sale
Sold out
SAFE | EFFECTIVE | EASY TO USE
A refill pack of 10 filters for your microdermabrasion tool. 
How often should I change the filter?
The filter should be changed after every use.
How often should I change the Krusher tips?
They can be used up to 4 times and then they need to be replaced. Free filters are included when you purchase replacement tips. Shop them here
How to use

Step 1: Cleanse your skin throughly.

Step 2: Pat your skin dry with a soft towel.

Step 3: Place the small white filter into the tip to allow the dead skin cells to be collected during use. Fit the Fine Kruser tip to the device.

Step 4: Hold the grey button to power on and push again to begin mild suction.

Step 5: If this is your first time using this tool we advise trying it on your arm or leg before using it on your face. 

Step 6: Stretch the skin to allow the device to smoothly run over your skin.

Step 7: Move the device across the skin in an upward or outward direction. Continuously check your skin for excessive redness or heat while using this device. Only move to a medium krusher tip and stronger suction if your skin feels comfortable.

Step 8: For a higher intensity treatment , use the medium krusher tip and push the start button twice to increase the suction power.

Step 9: Once finished you can remove the tip and examine the filter to see the dead skin cells that have been gathered. 

Step 10 : Apply a lightweight moisturiser or serum to your skin and spf daily . Do not use skincare products containing Vitamin A or Retinols for 24hours after you use this device or until your skin has normalised.

For optimal results, use once a week either AM or PM 
FAQs

What is Microdermabrasion ?
Microdermabrasion is the proven skin treatment that removes dead skin cells from the outer layer of the stratum corneum (top layer of the skin) and in turn diminishes blackheads, open pores, and uneven skin tone. It can also help with very fine lines and oily skin. By exfoliating the dead skin cells it allows products to be absorbed deeper into the skin which is the key to a smoother vibrant complexion!


How does microdermabrasion work?
Microdermabrasion works by using the double action of suction and crystals to gently exfoliate away dead dull skin cells from the top layers of the skin.

What differences will I notice in my skin?

Some of the many benefits of microdermabrasion include:

- Visibly smaller pore size

- Clearer and smoother skin

- Less blackheads & milia

- Reduced pigmentation and 

more even skin tone 

- Reduced mild acne scarring

- Reduced fine lines


Do I need any additional creams or serums?
There are no additional creams or serums required. It will, however,  enhance the absorption of your favourite skincare products leaving you with beautiful glowing skin. A serum and SPF (sun cream) should be worn after the treatment.


How often should I use my device?
The home kit should be used once a week to achieve optimal results.


How often should I change the Krusher tips?
They can be used up to 4 times and then they need to be replaced.


How often should I change the filter?
The filter should be changed after every use.


How do I know what tip to use?
To start, use the fine tip which is indicated with one line on the side. If your skin feels like it can tolerate a stronger exfoliation, move up to the medium tip. If you have very sensitive skin, the fine tip may always be sufficient. Continually check your skin for excessive redness or heat while using the Krusher.


What skin types is the home kit suitable for?
It can be used on dry and oily skins. It is not recommended to be used on inflamed or irritated skin or if you have active acne.  Anyone who has decreased elasticity in the skin should use the kit with more caution. If you're using chemical peels or products containing hydroxy acids, malic acid, lactic acid retinoids you need to wait at least 48 hours before and after using your handset. 


Is Microdermabrasion painful?
Microdermabrasion is a comfortable, non-invasive skin treatment. Treatments should never be painful.


Where can I use the device?
The device can be used on all parts of your face, neck and also on your body.


Does it help with Milia?
The home microdermabrasion kit gently exfoliates and deeply cleanses the skin which can help with Milia.


Does it work on dry skin?
Yes! Many of our customers with dry skin achieve excellent results. In fact when you remove the dead skin cells our skincare product can penetrate into the skin correctly adding hydration to the skin . 


How is the device powered?
The device comes with a USB cable. It takes 4 hours to fully charge.


How do I clean the Krushers tips after use?
The Krusher tips can be used up to 4 times and then need to be replaced. You can clean the tip with soapy water and a disinfectant solution in between uses. Krusher tips can be purchased at www.skinkrush.com 
Care Instructions

-Tips can be used 4 times only.

-Remove and wash the tip in warm soapy water and use a disinfectant solution. Allow the tip to dry fully before re-using

-Store in a cool dry place

-Do not immerse the device in water or use if wet
View full details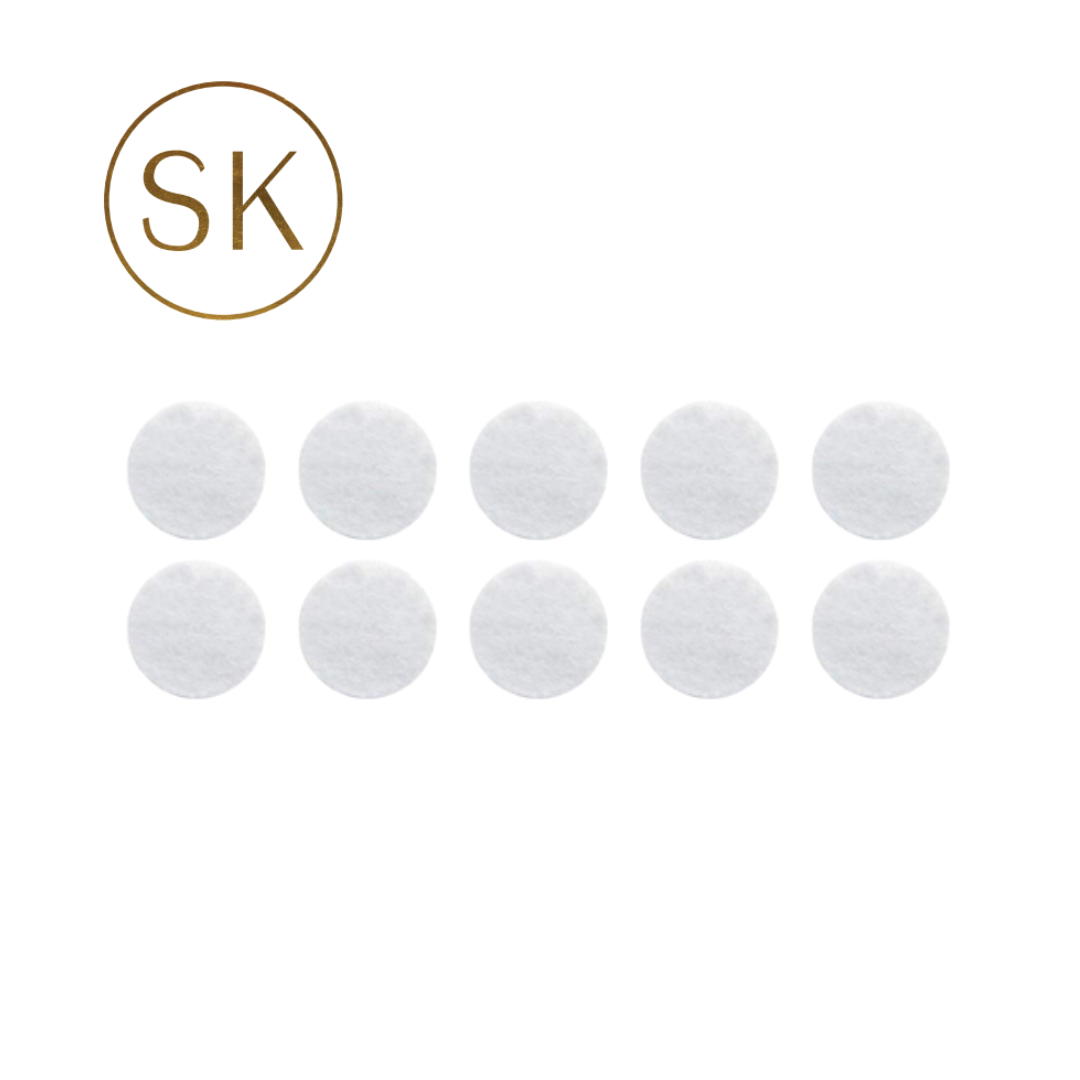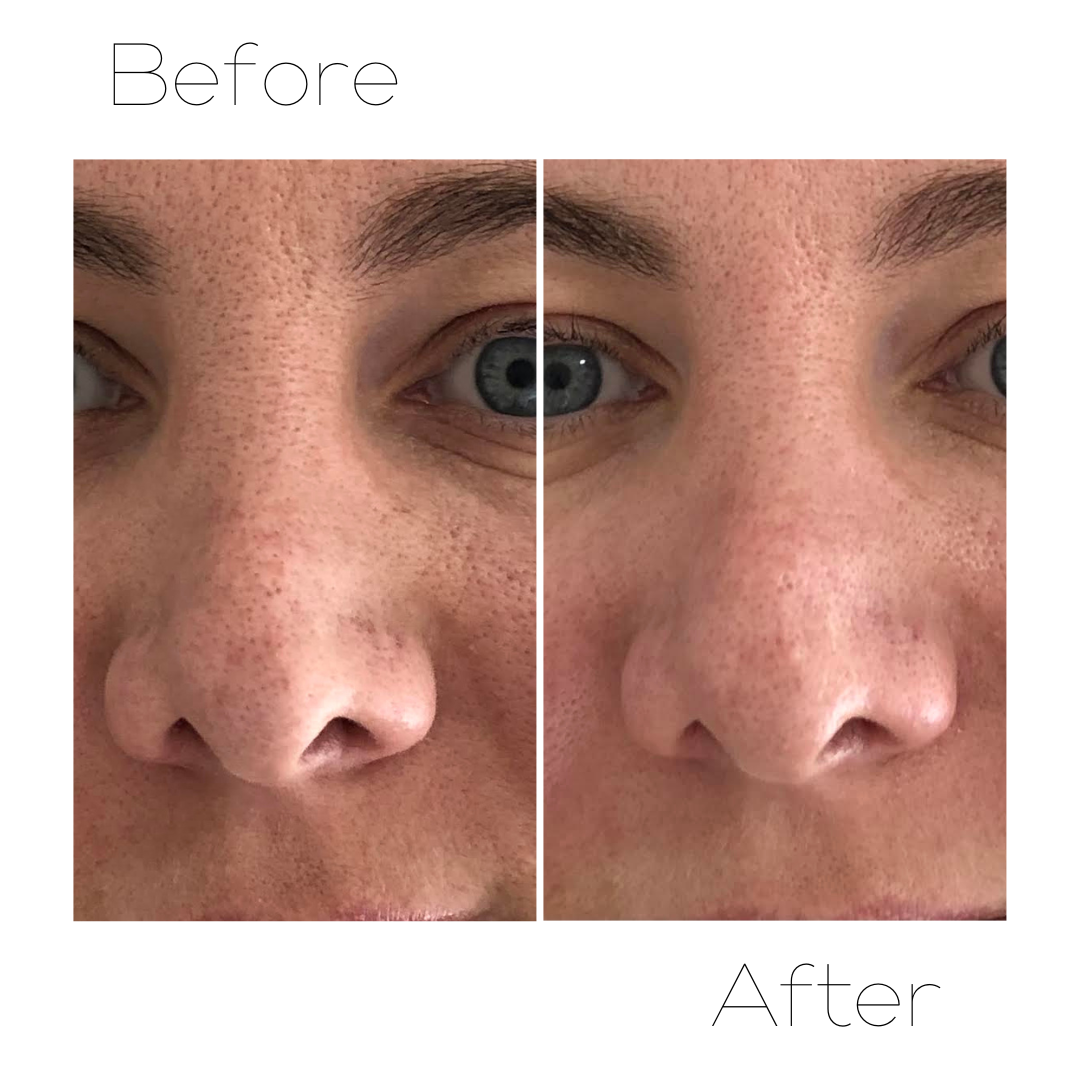 - Visible reduction in blackheads
- Glowing & rejuvenated skin
*Customers results are after just one treatment using The Microdermabrasion Kit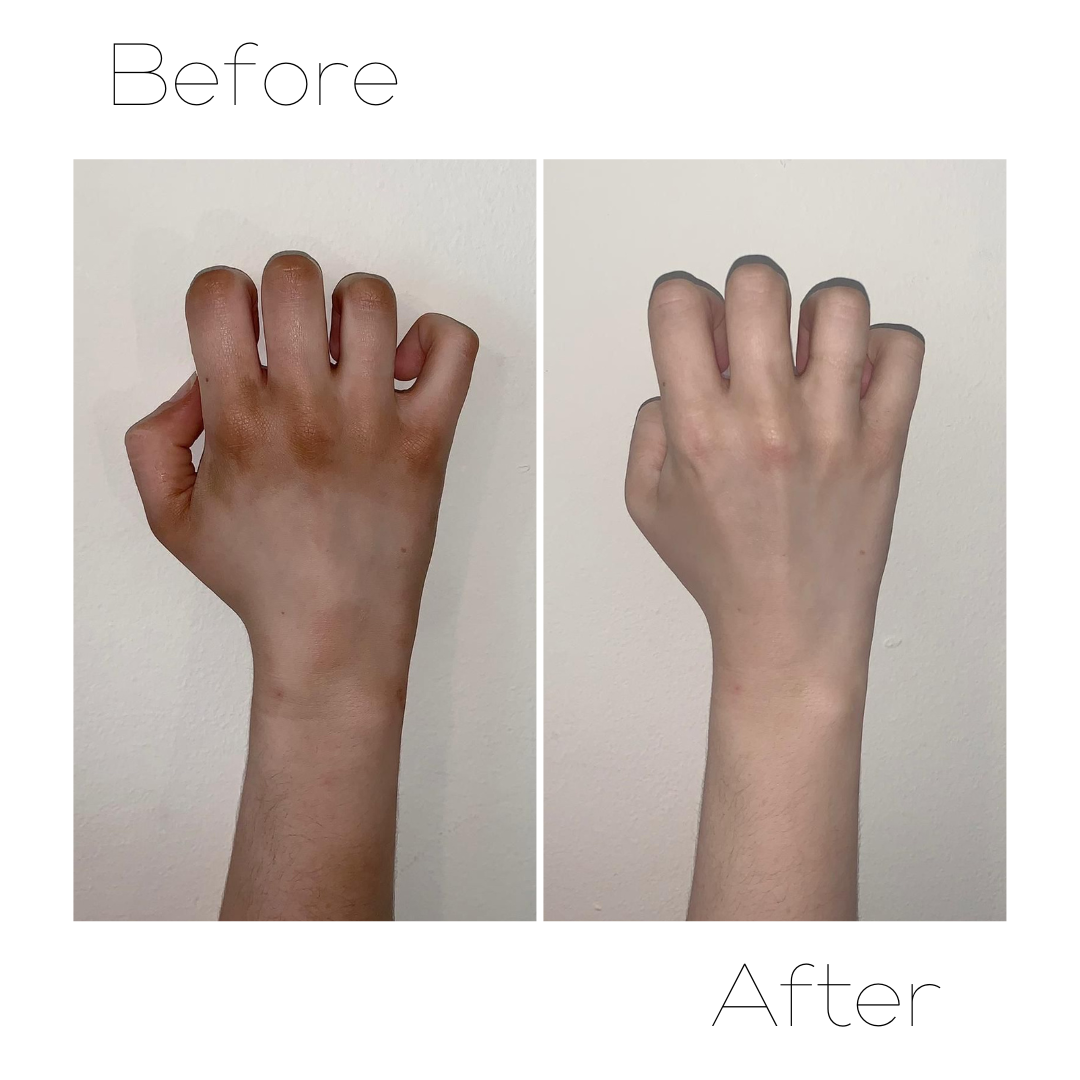 Customer was able to remove tough stubborn tan from their hand after just one use.